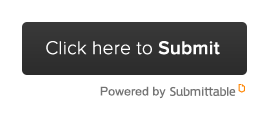 To apply, click the button above.
Continuing in our mission to support the creative process of south Texas artists, the Artpace Shop engages local artists and gives them a space in which to talk about their practice and sell their work to the public. Using the Artpace Shop as a pop-up store for local artists and craftspeople allows them to reach Artpace's established audience of arts patrons, while also offering another connection to the arts community to Artpace visitors.
The Artpace Shop is available to rent weekends (Fri-Sun) for local artists and craftspeople with the ability to pop-up a store for a short period of time. Each 3-day rental carries a rental fee of $150 to underwrite Artpace's direct costs related to supporting the store. Premium weekends such as Artpace openings are available for an added fee.
Selection
Artists wishing to rent the Artpace Shop must apply (for free!) through Artpace's online submission system. Applications are reviewed on a rolling basis as they are received. Scheduling will also be assigned on a rolling basis, with priority given to Artpace members. Only applications proposing the sale of original work by the applicant will be considered for rental.
Setup and Payment
For the rental fee, Artpace provides the air-conditioned space, directly adjacent to Artpace's front door, lighting, electricity, and WiFi. Renters are required to provide their own tables, chairs, and displays. Up to two 10 foot tables are available to rent for an additional $10 each. Renters are encouraged to bring their own portable point of sale system to accept payments. Artpace will process payments for renters at a fee of 3% per sale.
Insurance
All Artpace Shop renters must present proof of general liability insurance. To secure your rental, you will have to furnish Artpace with a certificate of insurance showing Artpace, Inc. as additional insured. If you do not have general liability insurance, you may purchase a rider on Artpace's insurance policy for $150 for your rental period.
Setup & Tear Down
Access to the Artpace Shop is available for renters Thursday from noon-5pm and Friday from 9 am-noon for installation and setup. Renters must be fully setup and ready to open by noon on the Friday that begins the rental period. Renters are required to vacate the Artpace Shop by 5:30 on Sunday. If additional tear down time is needed, renters can access the space Monday after the rental ends from 9 am-noon.
Publicity
Renters are responsible for their own publicity & marketing. Artpace will regularly publicize upcoming rentals on its own social media sites, website, and newsletter. When advertising your time at the Artpace Shop, we ask that you tag Artpace. Upon acceptance of a rental agreement, we will furnish renters with the Artpace logo, which you must use on all marketing and promotion related to your Artpace Shop rental.
The following dates are available to rent the Artpace Shop:
October 6-8
October 20-22
October 27-29
November 3-5
November 9-12 ($175, includes Thursday Artpace opening)
November 17-19
November 24-26
December 1-3
December 8-10
December 15-17
December 21-23
December 29-31
Photos coming soon.